ART DIRECTION IN SOCIAL MEDIA
As an Art Director/Project Manager I've been able to lead a group of marketers and designers in the process of social media content creation for a number of diferent business from all over the world, my focus alwaus relies in the communication of the final art, A social media post must communicate first and only rely in the copy of the post as an extension of the information. I believe there is always a way to improve the way you communicate to your audience. 
PROJECT: Social Media Accounts (Different Clients from Canada, USA and Mexico)
ROLE: Art Director / Project Manger (While working at Tejon Digital)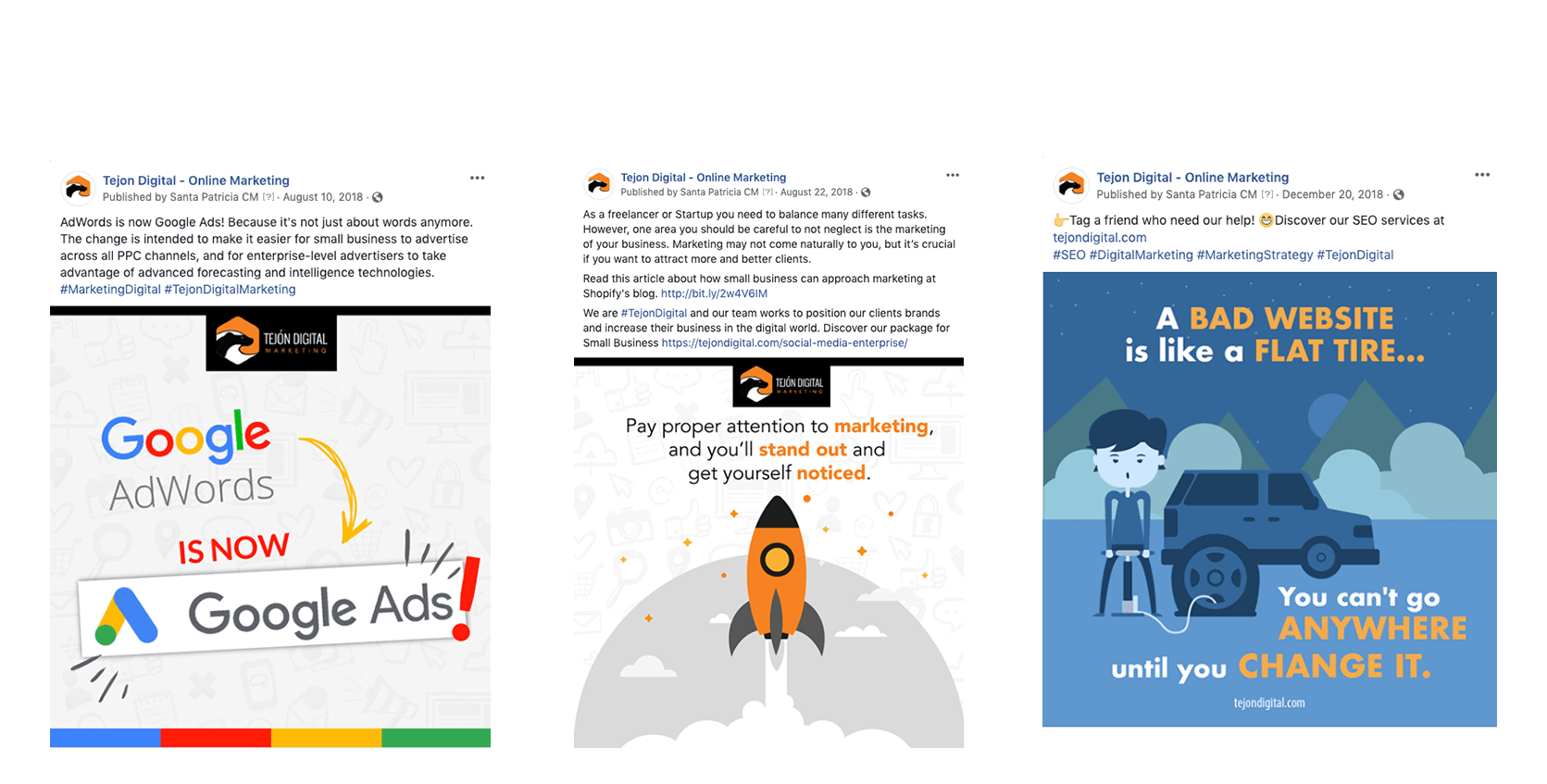 Hover the image to see before images.